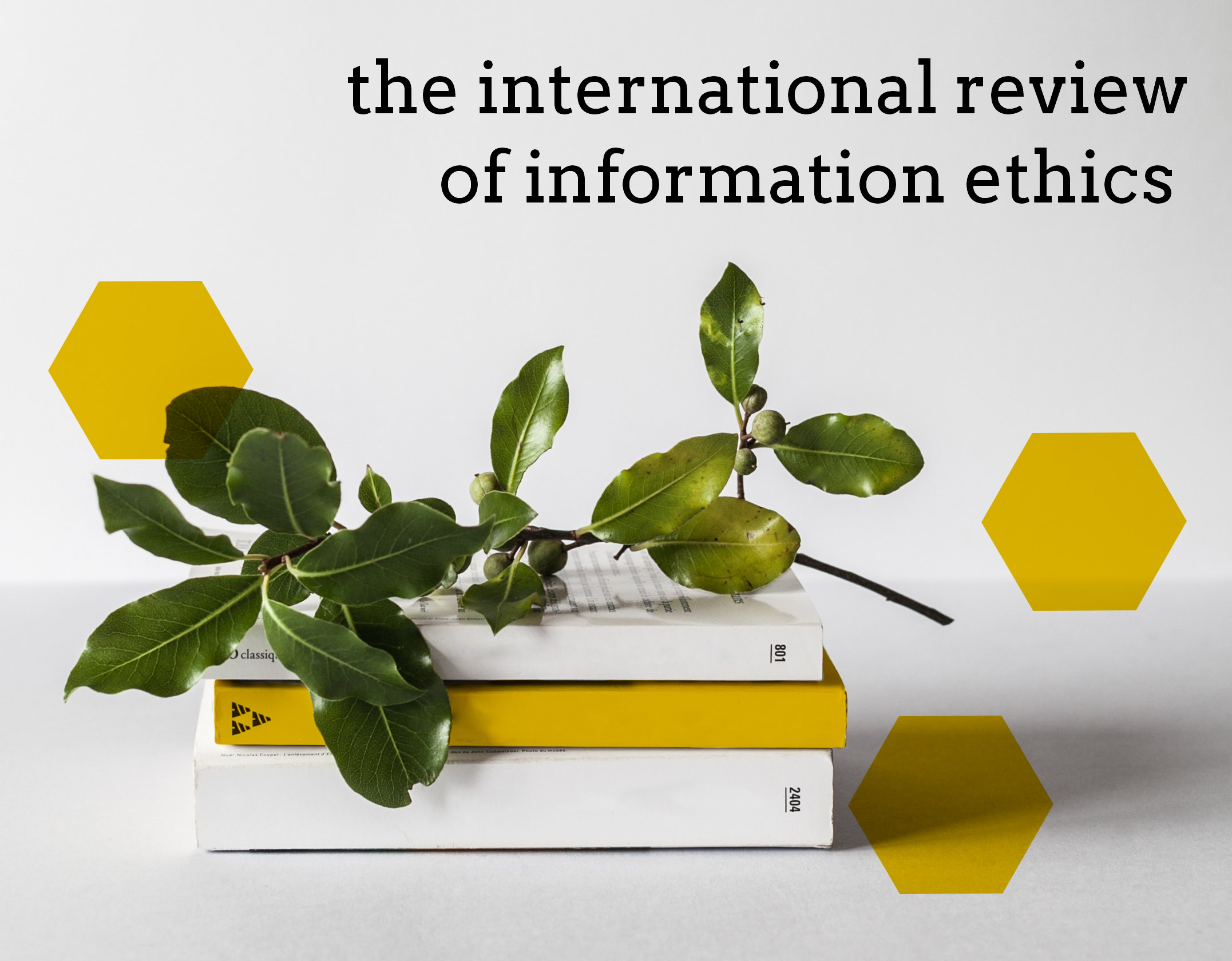 Current Issue
Vol. 32 No. 1 (2022): Emerging Technologies and Changing Dynamics of Information (ETCDI) Special Issue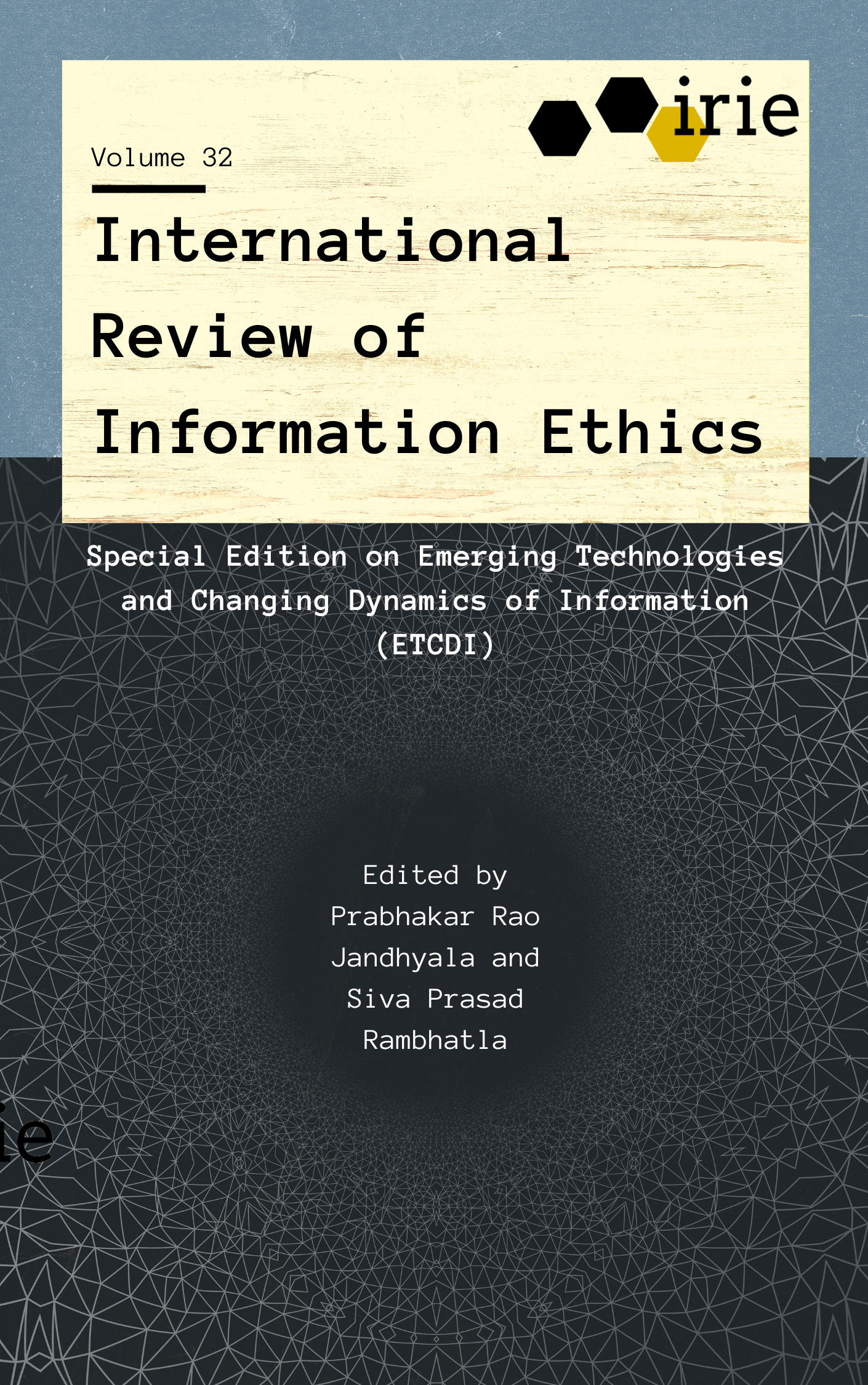 The International Review of Information Ethics (IRIE) is pleased to publish Volume 32. This is a Special Edition on Emerging Technologies and the Changing Dynamics of Information (ETCDI). The guest editors are Prabhakar Rao Jandhyala and Siva Prasad Rambhatla, both representing the School of Humanities, University of Hyderabad.

This edition is inspired by the Three-day Online International Conference on "Emerging Technologies and Changing Dynamics of Information" organised by the India Centre for Excellence for Information Ethics, University of Hyderabad, India, which took place 7- 9 September 2021. Organised under the auspices of UNESCO-IFAP, along with partners from Brazil, Russia, and South Africa in association with Confederation of Indian Industry (CII) Telangana, it is another international effort contributing to the Information Ethics body of knowledge.

The main focus of this volume is to look into how new technologies impact information
focusing on all six priority areas of UNESCO's Information For All Programme (IFAP).
Fifteen experts, from different countries have contributed twelve articles, exploring how
information is always central to societal development.
View All Issues