The Age of Artificial Intelligences: A Personal Reflection
Keywords:
Artificial Intelligence, Narrative, Society, Hermeneutics, History, Ethics, Information Ethics
Abstract
The following paper presents both a historical and personal account of the societal and ethical issues arising in the development of artificial intelligence, tracking, where I was involved, the issues from the nineteen seventies onward. My own involvement in the AI narrative begins with the early discussions around whether machines can think. These first discussions, in time, evolved secondly, with the rise of the internet in the nineties, into perceptions of AI as distributed intelligence, addressing its impact on social structures including basic ethical issues arising in daily life. Thirdly, in the sweeping application of AI to all kinds of societal goals and contexts, the awareness that all natural and artificial things might be digitally connected with each other and to human agents led my further involvement in the AI narrative. Tracing this evolution from start to finish, I conclude my own narrative in the history of AI by presenting some of the future challenges for the development and use of artificial intelligences. Through the application of recent research in academia, scientific associations and political bodies, I address the possibilities for the good life, both with and without artificial intelligences.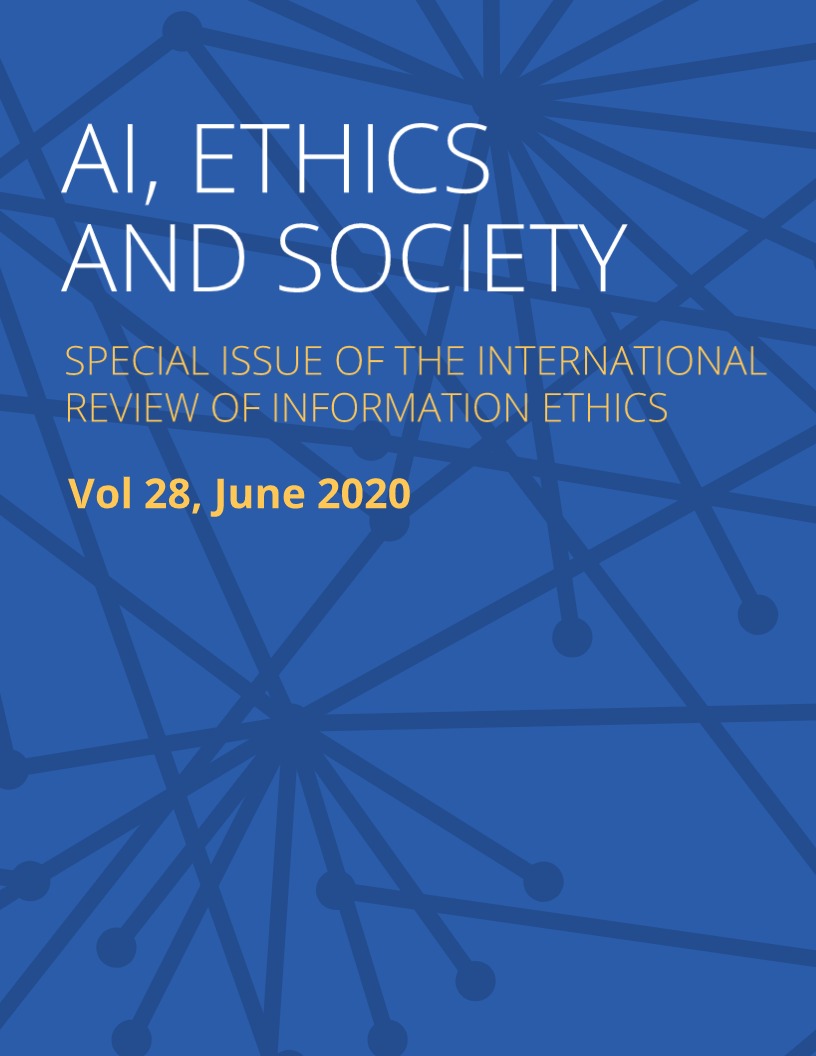 Downloads
How to Cite
Capurro, Rafael. 2020. "The Age of Artificial Intelligences: A Personal Reflection". The International Review of Information Ethics 28 (July). Edmonton, Canada. https://doi.org/10.29173/irie388.